---
dodinsky – Sisters are join heart to heart
---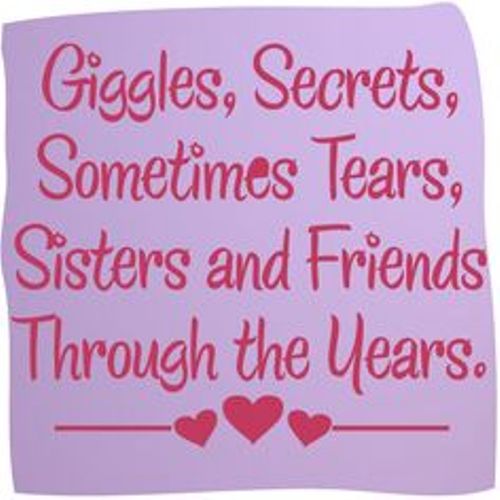 dodinsky -Giggles, Secrets, Sometimes tears, sisters and friends through the years.
---
dodinsky – Sisters, you're like my angel, with a love that always glows. You're one of greates gifts my heart will ever know.
---
dodinsky -Side by side a miles apart sisters will always be connected by the heart
---
dodinsky – There's no better friend than a sister, and there is no better sister than you.